Hotel Restaurant de Echoput
Cooking & Wine School
Het Loo Royal Estate, Apeldoorn
Cooking and Wine school
Some consider De Echoput as the cradle of Gastronomy. In the 1960s, Jaap Klosse was a pioneer in the field of preparing wild game, whilst his successor Peter Klosse came to be recognised as our country's very own 'professor of taste'.
De Echoput shares its knowledge and experience through cooking courses, cooking workshops, wine-food dinners, wine courses and tasting sessions housed in its own Cooking and Wine School. The workshops are tailored for groups, suitable for both beginners and/or the more advanced (minimum 12 persons).
Professionals can attend Peter Klosse's Academy of Gastronomy.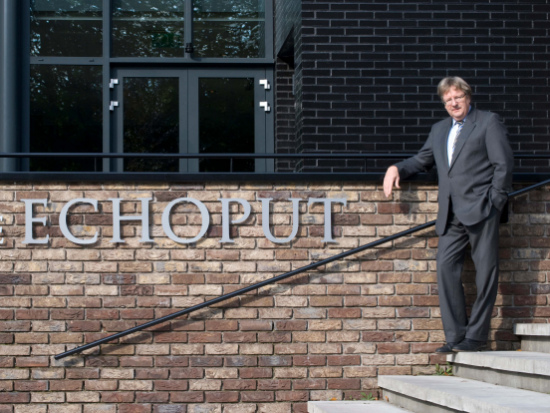 Peter Klosse
Dr. Peter Klosse (b. Apeldoorn, 1956) is the son of Jaap and Tineke Klosse and descended from a family which displayed an intense interest in gastronomy. Whilst investigating the roots of gastronomy, he became fascinated by 'taste'.
With his concept of classifying flavour, Klosse obtained his PhD from the Faculty of Health, Medicine and Life Sciences at Maastricht University in 2004. Since then, Peter Klosse has been recognised as the 'professor of taste'. The author of 15 books, he is now a much sought-after speaker.
Academy of Gastronomy
For more than 25 years, the Academy of Gastronomy has trained a wealth of successful Gastronomy sommeliers and as an institute occupies a unique place in the training sector. The Academy's hospitality diplomas are validated by the Central Institute of Gastronomy Exams (CIGE). For the wine certificates the Academy works closely with the Wine & Spirit Education Trust (WSET) in London.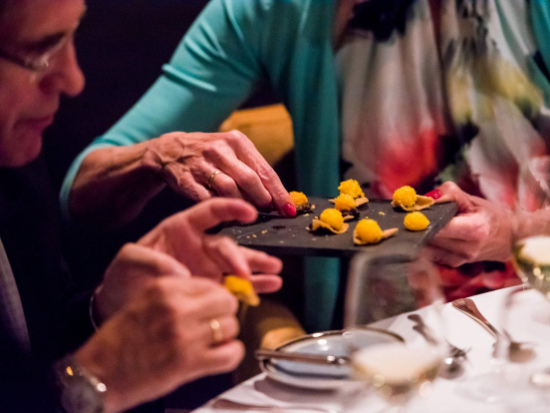 Taste and research
Taste is a rich and wide subject with many facets. "We need to know more about what really constitutes 'delicious'," according to Klosse. This approach is receiving increasing attention both nationally and internationally. Klosse is a member of the Google Food Lab and, as a consultant, assists numerous companies and organisations with issues relating to taste.
To further reinforce research, he recently founded T.A.S.T.E.: The Academy for Scientific Taste Evaluation. For more information, please visit our website: www.tasteresearch.org.
Subscribe to our newsletter
Keep up to speed with our news, offers and seasonal specials